ASUS ZenWiFi Pro XT12 AX11000 Tri-Band Mesh Wi-Fi System Pack 2
ราคารวม:
29,415.00฿
(คุณประหยัดเงิน

3,485.00฿

)
ค่าจัดส่ง:
คำนวณเมื่อชำระเงิน
---
คุณสมบัติของสินค้า
Massive Capacity, Lightning-Fast Speed
WiFi 6 gives ZenWiFi Pro XT12 up to 4X the capacity and 2X the speed of WiFi 5, thanks to advanced technologies like BSS Color, uplink and downlink OFDMA, and 160 MHz MU-MIMO. Network efficiency is improved too, so your devices get all the bandwidth they need. If you have lots of different networked devices, such as PCs, laptops, smartphones, NAS and smart home devices, ZenWiFi Pro XT12 is your ideal choice.
Expanded UNII-4 Spectrum
ASUS ZenWiFi Pro XT12 supports an expanded UNII-4 spectrum, which features a third and clean 160 MHz channel on the 5 GHz band. This increases mesh backhaul capacity to deliver reliable and high performance for your wireless devices.
More Streams, More Bandwidth
ZenWiFi Pro XT12 is a 12-stream device, with combined total data rates up to 11000 Mbps. This boosts its capacity for transmitting and receiving data to large numbers of devices simultaneously, reducing dead zones and giving ZenWiFi Pro XT12 the performance edge for the busiest home networks.
RangeBoost Plus
ASUS RangeBoost Plus is the latest, most powerful version of our renowned RangeBoost technology, and it improves coverage for all your WiFi devices including legacy devices. Using a next-gen flagship Broadcom WiFi 6 chipset and a 2.0GHz 64-bit quad-core CPU, RangeBoost Plus leverages multiple exclusive ASUS technologies to dramatically improve WiFi signal range and coverage by up to 38%*
Dual 2.5G LAN and WAN Ports
ZenWiFi Pro XT12 has both a 2.5G LAN port and a 2.5G WAN port, so you can enjoy full 2.5 Gbps speeds all the way from a compatible ISP to your compatible wired devices.
Flexible Backhaul Choice
ZenWiFi Pro XT12 lets you allocate either the second 5 GHz band or wired Ethernet for the backhaul connection between nodes. Alternatively, you can choose automatic mode and let ZenWiFi Pro XT12 choose the best connection type based on your environment. The choice is always yours!
Product Segment
AX11000 ประสิทธิภาพ AX สูงสุด: 1148+4804+4804 Mbps
Data Rate
802.11n: สูงสุด 750 Mbps
802.11ac: สูงสุด 1734 Mbps
802.11ac (1024QAM): สูงสุด 433 Mbps
802.11ax (2.4 GHz): สูงสุด 4808 Mbps
WiFi 6 (802.11ax) (5GHz-1) : up to 4804 Mbps
WiFi 6 (802.11ax) (5GHz-2) : up to 4804 Mbps
Antenna
Transmit/Receive
2.4GHz 4x4
5GHz-1 4x4
5GHz-2 4x4
Processor
2.0 GHz quad-core 64bits processor
Memory
Boosts speed
OFDMA (Orthogonal Frequency Division Multiple Access)
Beamforming: standard-based and universal
1024-QAM high data rate
20/40/80/160 MHz bandwidth
* The 160MHz bandwidth may be unavailable in the 5GHz band in some regions / countries due to regulatory restrictions.
Operating Frequency
2.4G Hz, 5 GHz-1, 5 GHz-2
Ports
RJ45 for 2.5G BaseT for WAN x 1, RJ45 for 2.5G BaseT for LAN x 1, RJ45 for Gigabits BaseT for LAN x 2
Button
WPS Button, Reset Button, Power Switch
LED Indicator
Power Supply
AC Input : 110V~240V(50~60Hz)
DC Output : 19 V with max. 2.37 A current / 19.5 V with max. 2.31 A current
Package content
ZenWiFi Pro XT12
RJ-45 Cable
Power Adapter
Quick Start Guide
Product Weight (g)
AiMesh
Router APP
Alexa
AiProtection
Parental Control
Traffic Control
Wireless
Wi-Fi Encryption : WPA2-PSK, WPA-PSK, WPA-Enterprise , WPA2-Enterprise , WPA3-Personal, WPS support
Maximum Guest Network rule : Max 9 rules
Maximum MAC filters : Max 64 rules
ใช่
WAN
LAN
VPN
Administration
Operating mode : Wireless router mode
Range extender mode
Access point mode
Media bridge mode
Maximum Firewall keyword filter : Max 64 rules
Maximum Firewall network service filter : Max 32 rules
Maximum Firewall URL filter : Max 64 rules
ใช่
---
การรับประกัน
ประกันศูนย์ไทย 5 ปี
---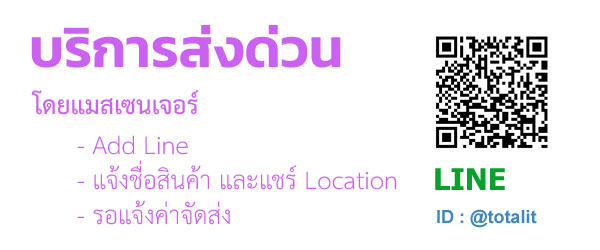 คุณหาสินค้าที่เกี่ยวข้องจากหมวดสินค้า
---